Peachtree, North Carolina
Living in North Carolina near the Smokey Mountains gives you a real sense of history. This area has been populated for millennia and you can find traces of them everywhere. So, if you've a hankering for getting some real history when you're staying at the Valley River RV Resort, you have plenty of places from which to choose. We're going to focus today on one area near the town of Peachtree.
Keen
Peachtree, North Carolina is a quiet community along US 64 and you can find the Tri-County Community College and Murphy Medical Center there. When Cherokee County was first formed, Peachtree looked like an ideal spot for a county seat as it had everything that would make it a central location.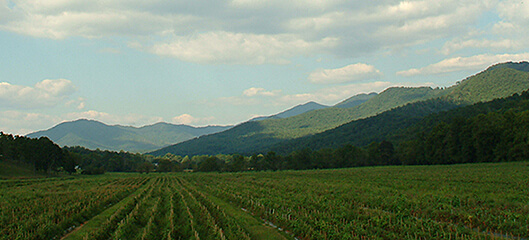 However, Murphy beat it out in 1851 since it offered a crossroads at the river, which would make it more accessible for government functions. There are several points of interest nearby, but one in particular is the subject of what we'll investigate next.
The Mounds of Peachtree, North Carolina
Archaeologists have studied an ancient man-made mound that they believe dates to 8,000 to 10,000 BCE. In 1933 a Smithsonian research team worked the dig site and found 250,000 pieces of pottery along with 68 burial sites.
The report concluded that the native Americans constructed the mounds for either burial or ceremonial purposes and it was a multi-level ceremonial structure. Due to damage from an earlier dig by treasure hunters some of the findings are inconclusive. You can find mounds such as this one scattered throughout the Smokey Mountains range in valley floors all the way to the Mississippi River Valley Region.
---
About Valley River RV Resort
At Valley River RV Resort, you'll enjoy majestic views, private lakes, and a convenient location. We are in the heart of the southern Blue Ridge mountain range, actually, very near Peachtree, North Carolina. Enjoy our upscale RV resort at www.valleyriverrv.com.